The 2nd Finnish Interdisciplinary Conference on Psychedelics
What is (a) psychedelic?
(suomeksi alempana)
Deadline for submitting proposals for talks and posters extended until June 9th! Don't miss your final chance – see instructions below.
November 23–24, 2023
Åbo Akademi University, Turku, Finland

Psychedelic research is advancing rapidly in multiple fields at numerous universities around the world, including the Nordic countries. Studies on psychedelics are gaining ground in Finland as well, with the first clinical study on psilocybin treatment of alcoholism already underway, and a number of other research projects starting or ongoing. The promising preliminary results from clinical trials have received substantial media attention, and there has even been talk of a "psychedelic hype". Still, many of the most fundamental questions related to psychedelics and psychedelic experiences lack clear answers. In particular, there is no agreement about which substances count as "psychedelics", and what are the defining characteristics of psychedelic experiences. Answering these questions calls for an interdisciplinary approach.
We are organizing Psykedeelit 2023 – The 2nd Finnish Interdisciplinary Conference on Psychedelics, at Åbo Akademi University, Turku, Finland, on November 23–24, 2023.
This year's conference focuses on the specific theme of What is (a) psychedelic? This general question reflects 1) the diverse meanings, potentials, and contexts related to psychedelics, 2) the nebulous and debated boundaries between psychedelics and other (psychoactive) substances, and 3) on-going discussion about whether experiences occasioned by non-chemical means such as meditation might also appropriately be called "psychedelic". Although papers focusing on this theme are prioritized, we also welcome abstracts related to other themes surrounding psychedelics.
Invited keynote speakers of the conference are psychologist Dr. Max Wolff (Charité – Berlin University of Medicine & MIND Foundation), who will talk about how psychedelic-assisted psychotherapy differs from ordinary psychotherapy, and evolutionary anthropologist Dr. Manvir Singh (Institute for Advanced Study, Toulouse), who will talk about psychedelics in relation to shamanism and indigenous cultures.
The conference is multidisciplinary to the bone and open to researchers, students, and others whose work is related to psychedelics in any field of science (e.g., psychologists, physicians, pharmacologists, sociologists, philosophers, theologians, anthropologists, gender studies researchers, artists).
The conference is organized by the organizing committee together with the the Finnish Association for Psychedelic Research (Psyty), the Faculty of Arts, Psychology and Theology of Åbo Akademi, and the Emerging Technologies Lab of Tampere University. Funding is also provided by Stiftelsen för Åbo Akademi.
Call for Papers
To propose a talk or poster for the conference, please e-mail an abstract of 200 words in English to mika.pekkola@abo.fi by June 9th, 2023, at the latest. Please note that all talks are to be held in English and in person in Turku, Finland.

The abstracts will be assessed by a multidisciplinary committee, and decisions on acceptance will be made by June 16, 2023. Members of the committee are Aila Mustamo, Ph.D., Samuli Kangaslampi, Ph.D., Mika Pekkola, Ph.D., Aleksi Hupli, Ph.D., and Jussi Jylkkä, Ph.D.
Registration
Registration to the conference is now open and seats are limited.
Register now by paying the registration fee through the Association's web store.
Conference fees provide entry to the conference on both days and are very affordable:
50 € for regular participants
40 € for members of the Finnish Association for Psychedelic Research
20 € for students and low-income participants
Venue
The conference will mainly take place in the Armfelt Auditorium of the Arken building of Åbo Akademi University.
The building is located by the Aura River in the centre of Turku at Tehtaankatu 2 / Fabriksgatan 2, within walking distance from the bus and railway stations. Turku is 1 h 45 min away by train from Helsinki and Tampere, and also accessible directly by ferry or airplane from Stockholm, Sweden.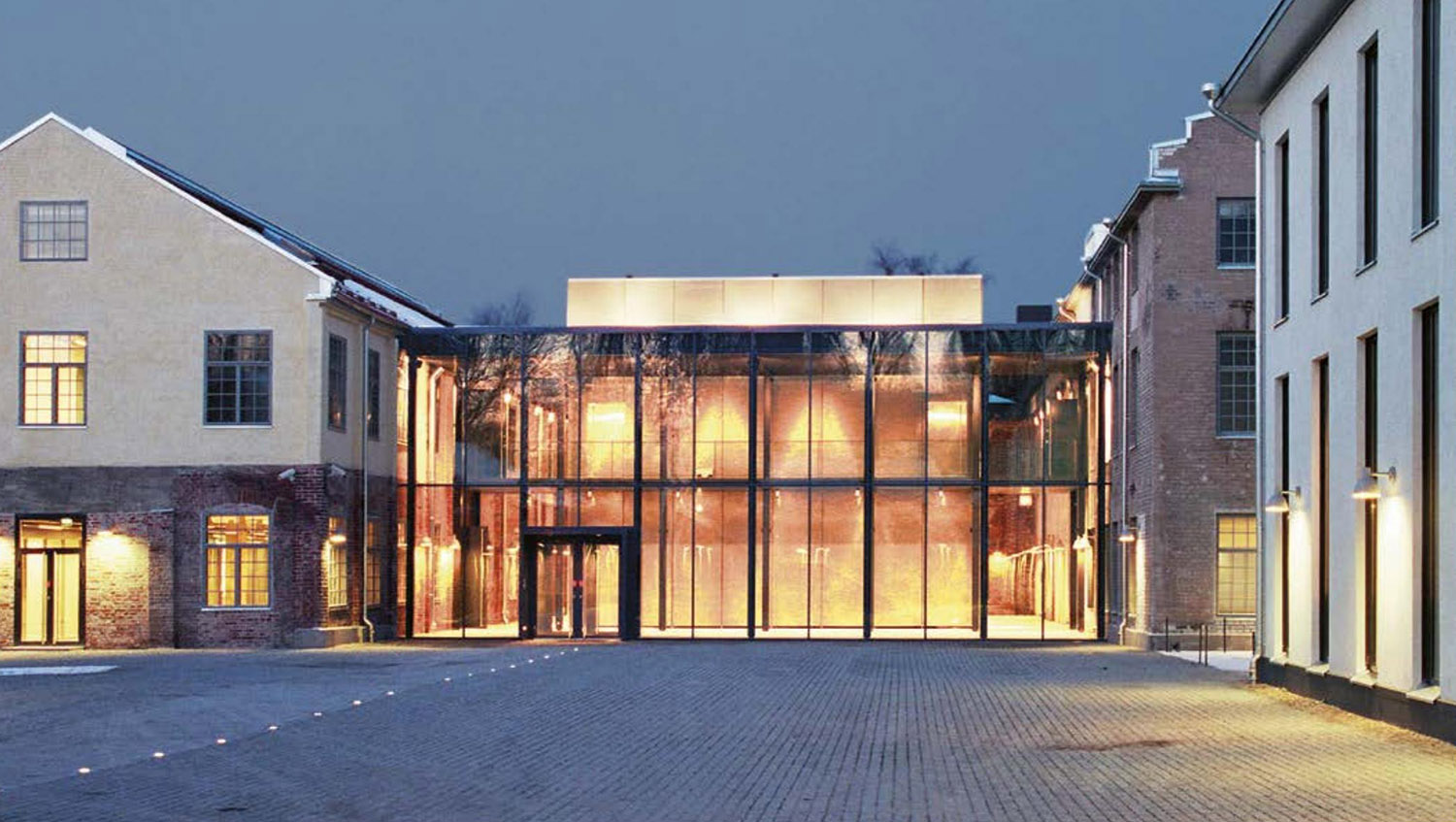 Psykedeelit 2023

The 2nd Finnish Interdisciplinary Conference on Psychedelics
What is (a) psychedelic?
Mahdollisuutta lähettää ehdotuksia puhe-esityksistä ja postereista on jatkettu 9.6.2023 saakka. Viimeinen tilaisuutesi lähettää ehdotus – katso ohjeet alta!
23.–24.11.2023
Åbo Akademi, Turku

Psykedeelitutkimus edistyy nopeasti useilla eri aloilla lukuisissa yliopistoissa ympäri maailmaa, myös Pohjoismaissa. Psykedeeleihin liittyvä tutkimus on saanut jalansijaa myös Suomessa, sillä ensimmäinen kliininen tutkimus alkoholismin psilosybiiniavusteisesta hoidosta on jo käynnissä, ja useita muita tutkimushankkeita on käynnissä tai käynnistymässä. Lupaavat alustavat tulokset kliinisistä kokeista ovat saaneet merkittävää mediahuomiota, ja puhutaan jo jopa "psykedeelihypestä". Kuitenkin monet psykedeeleihin ja psykedeelisiin kokemuksiin liittyvistä peruskysymyksistä ovat yhä vailla selkeitä vastauksia. Ei ole yksimielisyyttä siitä, mitkä aineet lasketaan "psykedeeleiksi" ja mitkä ovat psykedeelisten kokemusten määrittelevät ominaisuudet. Näihin kysymyksiin vastaaminen edellyttää monitieteistä lähestymistapaa.
Järjestämme Psykedeelit 2023 – The 2nd Finnish Interdisciplinary Conference on Psychedelics -konferenssin Åbo Akademilla Turussa 23.-24. marraskuuta 2023. Konferenssi on englanninkielinen.
Tämän vuoden konferenssin teema on "What is (a) psychedelic?". Tämä kysymys heijastelee 1) psykedeeleihin liittyviä moninaisia merkityksiä, mahdollisuuksia ja konteksteja, 2) psykedeelien ja muiden (psykoaktiivisten) aineiden epäselviä ja kiisteltyjä rajoja, sekä 3) keskustelua siitä, pitäisikö myös ei-kemiallisilla keinoilla kuten meditaatiolla aikaan saatuja kokemuksia kutsua "psykedeelisiksi". Tähän teemaan liittyvät esitykset ovat etusijalla, mutta toivotamme tervetulleiksi myös esitykset, jotka muutoin liittyvät psykedeeleihin tai psykedeliaan.
Konferenssin kutsutut keynote-puhujat ovat psykologi Max Wolff (Charité – Berliinin lääketieteellinen yliopisto ja MIND Foundation), joka puhuu siitä, miten psykedeeliavusteinen psykoterapia eroaa tavallisesta psykoterapiasta, sekä evoluutioantropologi Manvir Singh (Institute for Advanced Study, Toulouse), joka käsittelee psykedeelejä suhteessa shamanismiin ja alkuperäiskansoihin.
Konferenssi on monitieteinen ja avoin tutkijoille, opiskelijoille ja muille, joiden työ liittyy psykedeeleihin millä tahansa tieteenalalla (esim. psykologit, lääkärit, farmakologit, sosiologit, filosofit, teologit, antropologit, sukupuolentutkijat, taiteilijat).
Järjestelytoimikunta järjestää konferenssin yhteistyössä Psykedeelitutkimusyhdistys ry:n, Åbo Akademin humanististen tieteiden, psykologian ja teologian tiedekunnan sekä Tampereen yliopiston Emerging Technologies Labin kanssa. Rahoittajana on myös Stiftelsen för Åbo Akademi.
Esitelmähaku
Ehdottaaksesi esitelmää tai posteria konferenssiin, lähetä siitä 200 sanan tiivistelmä englanniksi sähköpostitse osoitteeseen mika.pekkola@abo.fi viimeistään 9. kesäkuuta 2023. Huomaathan, että kaikki esitykset pidetään englanniksi paikan päällä Turussa.
Tiivistelmät arvioi monitieteinen toimikunta, ja päätökset hyväksynnästä tehdään 16. kesäkuuta 2023 mennessä. Toimikunnan muodostavat kulttuurintutkija Aila Mustamo, psykologi Samuli Kangaslampi, filosofi Mika Pekkola, sosiologi Aleksi Hupli ja filosofi-psykologi Jussi Jylkkä.
Ilmoittautuminen
Ilmoittautuminen konferenssiin on nyt avoinna. Paikkoja on rajoitetusti.
Rekisteröidy maksamalla osallistumismaksu yhdistyksen verkkokaupan kautta.
Konferenssimaksu sisältää sisäänpääsyn molempina päivinä:
40 € Psykedeelitutkimusyhdistyksen jäsenille
20 € opiskelijoille ja vähävaraisille
50 € muille osallistujille
Paikka
Konferenssi pidetään Åbo Akademin Arken-rakennuksen Armfelt-auditoriossa.
Rakennus sijaitsee Aurajoen rannalla Turun keskustassa osoitteessa Tehtaankatu 2 / Fabriksgatan 2, kävelymatkan päässä bussi- ja rautatieasemilta.