Webinar February 28th 2023. David B. Yaden: Psychometric Perspectives on Psychedelic Research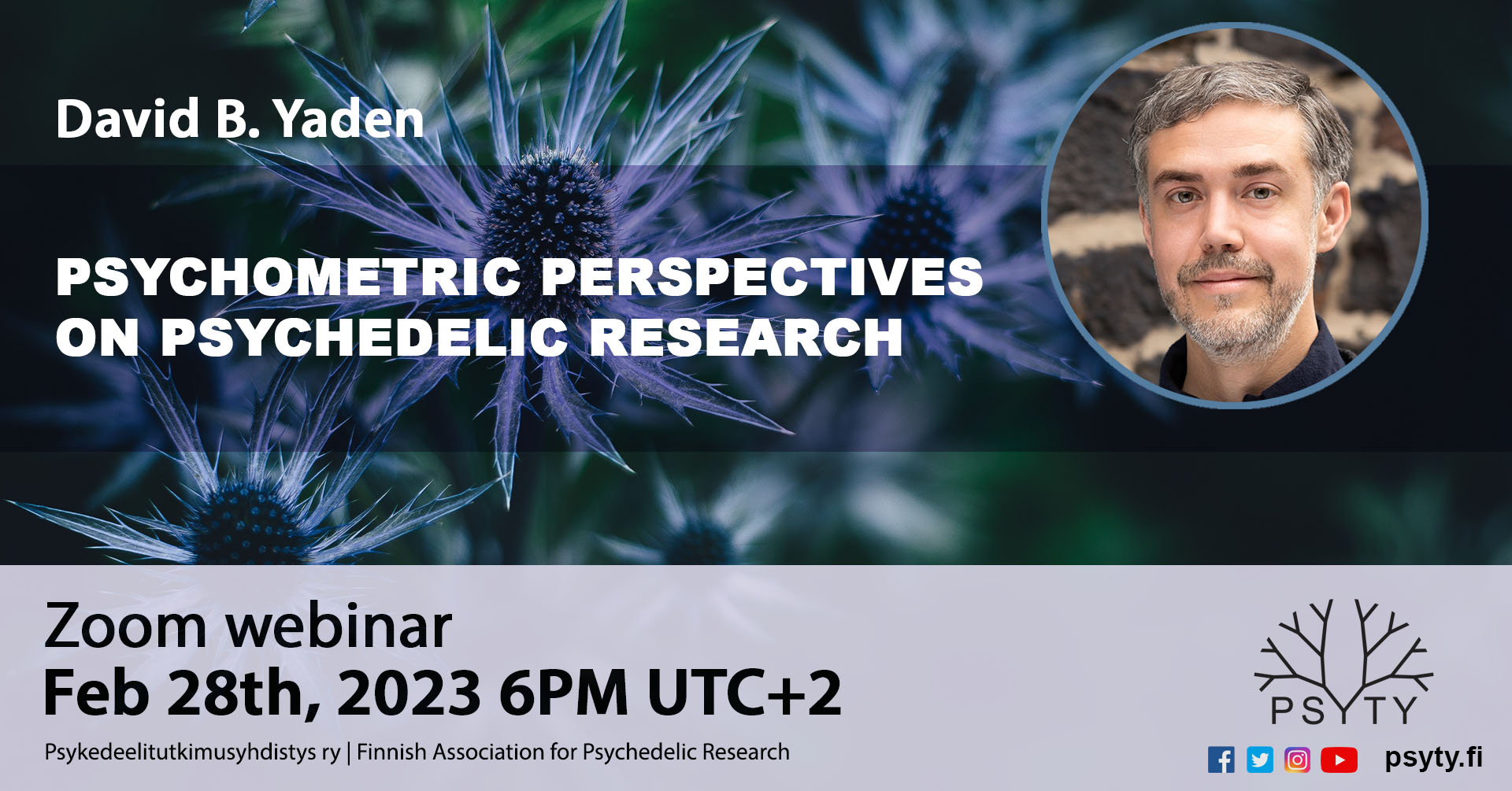 What is a psychedelic experience like? That is, what does it feel like and what other kinds of experiences are similar? And how can such a subjective event be measured? These are some of the questions studied by David B. Yaden, PhD, Assistant Professor at Johns Hopkins University School of Medicine working in The Center for Psychedelic and Consciousness Research. 
Dr. Yaden is interested in understanding how brief experiences can result in long-term changes to well-being, and studies the subjective and behavioral effects of psychedelics and their treatment potential, the ethical issues involved, as well as consciousness, beliefs, religion and spirituality. His recent book with Andrew Newberg, The Varieties of Spiritual Experience, has received wide-ranging praise as an update and extension of William James' 1902 classic, The Varieties of Religious Experience.
On Tuesday, February 28th at 6PM UTC+2, Dr. Yaden will give a Zoom presentation on the psychometric self-report measures that are currently used in psychedelic research, and discuss their limitations and ways to improve and standardize these measures. 
Unlike usually, this webinar will not be recorded, so being there is the only way to hear it!
Tickets are available from our web store. For members of the association who've paid their membership fee for 2023, the event is free of charge. If you want to pay your membership fee for this year or become a member, you'll find our membership products on the main page of our web store. An email with a link for free registration to the event has been sent to members of the association. If you're not sure if you've paid for your membership this year, feel free to ask us.